International Airlines Travel Agent Network
---
AS OF FEBRUARY 2021: OUR FRANCIS LEWIS BLVD LOCATION HAS REOPENED FOR BUSINESS. FEEL FREE TO COME BY OR CALL US FOR ADDITIONAL INFORMATION.
New Specials Arrive Daily! Call for more details or come join our mailing list! Please leave your name, address, email address, and your telephone number. We will contact you when new and exciting specials become available. Click here to join!
Contact us through the website's email address for an additional amenity, including onboard credits!
We Blog! Click here for access to our blog Magellan Travels, updated regularly with new specials and travel information.
Latest News and Current Promotions (Back to Directory)
November 2020
Looking for a holiday getaway? We at Magellan Travel have got you covered! Below are 3 prime destinations this holiday season, as picked by Travel and Leisure!
Abruzzo, Italy
Stretching from the heart of the Apennines to the Adriatic Sea on the peninsula's southeastern side, Abruzzo, Italy has long been one of the country's most overlooked destinations despite its unspoiled villages, picturesque Trabocchi Coast, and stunning natural escapes. Over the past few years, however, it has gone from a sleepy underdog to an ambitious harbinger of slow travel, sustainable gastronomy, and conscious hospitality. Villa Corallo, a 19th-century mansion near Civitella del Tronto was transformed into a five-star hotel in 2019. Dimore Montane, an eco-lodge opened in 2020 in Majella National Park, marries glamping with environmentally-friendly facilities with a zero waste policy. Meanwhile, restaurants like Bottega Culinaria in San Vito Chietino and Materia Prima in Castel di Sangro are redefining the region as one of Italy's most exciting food hotspots for their innovative and sustainable takes on local produce and traditional dishes (in case Niko Romito's three-Michelin-starred Reale wasn't enough). And completing construction this Spring is Via Verde dei Trabocchi: a cycling and pedestrian path along the Adriatic sea that's being built on a disused railway route.
Alaska
With many international borders closed over the last two years, many eager U.S. travelers' eyes turned to Alaska. The vast state, famous for its towering, snow-capped peaks, pristine wilderness, massive national parks, and colorful locals, made for a dynamic destination with no passport required. But as borders reopen, interest in the 49th state is showing no signs of slowing down. Alaska's tourism board said early forecasts are projecting that more than 1.57 million cruise ship passengers could visit southeast Alaska in summer 2022. That's an 18% jump from 2019, the previous record year. Many perennial favorite cruise lines, like Holland America, will be returning to full strength after a non-existent 2020 and abbreviated 2021. Others, like Windstar Cruises, UnCruise, and Hurtigruten are rolling out fresh itineraries or are launching new ships. On dry land, Alaska is set to see myriad new offerings and events. In Juneau, the Sealaska Heritage Institute will open their Arts Campus (where visitors will be able to learn about Alaska Native art and culture) and will host Celebration, one of the largest gatherings of Indigenous peoples. In Anchorage, Fur Rendezvous, Alaska's oldest and largest winter festival, will be back from Feb. 25 to March 6 (which also happens to be peak aurora season). The event hosts activities like the Running of the Reindeer and the Outhouse Races, before culminating with the 50th running of the iconic Iditarod Trail Sled Dog Race.
Anguilla
This easy-going Caribbean gem is simpler than ever to get to with American Airlines launching the first-ever nonstop, direct flight from Miami on Dec. 11. Private charter flights by Tradewind Aviation have also resumed service to the island. And the just-opened Aurora Anguilla Resort & Golf Club has a fleet of jets to ferry guests from key U.S. cities. The sprawling luxury resort will include a few restaurants overseen by chef Abram Bissell, formerly of Eleven Madison Park, The NoMad, and The Modern. Quintessence, a boutique luxury resort with perks like butler service and a 4:1 staff-to-guest ratio, is opening a more affordable annex of suites called Quinn that will debut in 2022 (along with a Champagne cellar tasting room and Art Bar). New Restaurant Uchu at Belmond Cap Juluca is taking inspiration from Belmond's collection of properties in Peru. Named after the Quechuan word for spice, the menu will feature contemporary Peruvian cuisine inspired by three of the country's regions: the coast, the jungle, and the highland.
Summer 2022
Looking for a summer adventure? How about a fishing excursion in the wild and beautiful north western country? Come see why with a Princess Alaska cruise.
Here is a picture with the group from Magellan Travel on our latest cruise. Walter's son caught this big one! --- Janette
Still looking for ideas for a fall trip? Look below for US News 's top 5 list of the best locations to travel! Contact us today to book a Fall trip to remember!
Asheville, NC
Asheville, North Carolina's proximity to the Blue Ridge Parkway and the Appalachian Trail means the views of fall foliage are unparalleled. Visit the city between early October and early November to see the most vibrant colors on the surrounding mountains. And you can't miss sampling the city's tasty craft beers: Asheville is home to about 30 breweries serving roughly 100 local brews. While you may not be able to sip it all, make the most of your time by signing up for a brewery tour of the city.
Grand Canyon
Travel to this Arizona national park in autumn to enjoy the same stunning natural scenery that wows year-round but with temperate weather, fewer people and lower room rates. The conditions are perfect for hiking, though you'll want to arrive before mid-October if you plan on trekking the popular North Rim trails and desire access to full visitor services. For additional scenery, book a trip along the Grand Canyon Railway. As you ride north from Williams, Arizona, to the Grand Canyon, you'll be treated to views of a variety of animals and plants.
Kauai
Once summer passes, visitors can enjoy a sense of peace and quiet on this rugged Hawaiian island. Fall is a great time to visit some of Kauai's main attractions – such as Waimea Canyon and Wailua River State Park – without crowds blocking your views of the breathtaking scenery. The island is warm year-round, so you'll still be able to bask in the rays on the shores of Ke'e Beach and Tunnels Beach in fall. But be sure to squeeze in your trip before the island's rainy season, which usually starts in November.
Yellowstone
Now void of camera-toting tourists, Yellowstone is ready for you to watch its beautiful transition from summer to fall without interruption (except by maybe a bison or two). Yellowstone's animals are active in fall, so you may catch a glimpse of elk, eagles and even bears preparing for hibernation. Biking and fishing are great activities to enjoy in September and October, while hiking remains a popular pastime well into November. However, be aware that amenities in this Wyoming, Montana and Idaho park become more limited as the season progresses, and roads start closing for winter in mid-October.
Great Smoky Mountains National Park
Straddling the North Carolina-Tennessee border, this national park is home to multiple hiking trails, cascading waterfalls and all kinds of wildlife. As temperatures cool, the park becomes a perfect place for leaf peeping. Hike the Appalachian and Oconaluftee River trails to various lookout points for jaw-dropping vistas, or drive along Clingmans Dome Road or the Blue Ridge Parkway for a more relaxing but equally scenic excursion. You can also see the fall colors from above by hopping on the nearby Ober Gatlinburg Aerial Tramway in Gatlinburg, Tennessee.
May 2021
US News and World Report have selected their Three Best Places to Visit in May
May, with its pleasantly warm weather and thinned crowds, is the perfect time to take a vacation before the expensive summer season. Considering sights, weather, traveler sentiment and annual events (among other factors), U.S. News rounded up the best places to visit in May. Whether you're looking for an outdoor adventure or a beach getaway, you can't go wrong with these destinations. Reach out to us at Magellan Travel to plan your next vacation at these amazing destinations!
By late May, most of Yellowstone's trails and attractions are open, welcoming eager nature enthusiasts seeking a breath of fresh air. The 50-degree temperatures provide the perfect atmosphere for a hike on one of the Old Faithful Area's trails or a kayaking excursion on Yellowstone Lake. For a glimpse of wildlife, head to Lamar Valley to view wolf pups emerging from their dens. Keep in mind that if you visit during Memorial Day weekend, you'll likely run into crowds
May is a great time to visit this seaside Spanish city before the heat and humidity become unbearable. Can't-miss architectural marvels to check out include Antoni Gaudí's whimsical Park Güell and the Gothic-style Sagrada Família. Make sure to also visit some of Barcelona's highly regarded museums, such as the Picasso Museum, and relax at La Barceloneta beach. Remember to bring good walking shoes to wear while exploring the city.
3. Big Sur
Few places in the world are as beautiful as Big Sur. This roughly 90-mile stretch of California coastline features numerous hiking trails spread throughout several state parks. Big Sur is also home to some of the country's most secluded, picturesque beaches, such as Pfeiffer Beach. May's comfortable temps and stunning spring blooms make this month a popular time to visit, so arrive early in the day to avoid the thickest crowds.
March 2021
Sychelles to Fully Open Borders March 25
The Seychelles has announced that it will be welcoming visitors from across the globe, irrespective of their vaccination status, from March 25, 2021. Visitors from South Africa will still not be permitted to enter Seychelles for the time being until further review. The announcement was made by the minister for foreign affairs and tourism Sylvestre Radegonde in a press briefing Thursday morning with the Seychelles Tourism Board (STB), following the Tourism Task Force Committee meeting.
Visitors will now only be required to present a negative PCR test taken 72 hours prior to departure. There will be no quarantine requirement nor restriction on movement upon entry into Seychelles. Additionally, the minimum stay in establishments upon arrival will no longer be applicable.
With that said, visitors will still be required to adhere to other public health measures put in place; these will include wearing of face masks, social distancing and regular sanitization or washing of hands. The new measures also give visitors access to all communal area within the hotel premises inclusive of bars, swimming pools, spas and Kid's clubs.
January 2021
With the hopeful vaccine news, many eager travelers are looking forward to making future travel plans. COVID-19 has certainly changed our world and it has been a tough year for so many. I hope you are all safe and ready to start traveling again. Destinations around the world are sporadically open or opening, and many continue to improve their openings, amenities, and procedures for arriving and returning to the U. S. Once again, travelers will have opportunities for leisure, well-needed spa services, and the allure of new cultural experiences. As always, I hope you continue to consider me as your go-to travel consultant and I will work to create a vacation or travel experience to your specifications. I highly recommend making reservations early: many destinations are already filling up and excellent promotions are starting to be offered. I will be happy to send you some of my business cards to distribute to anyone that might be interested. Give me a call or email me and we can get started!
-Janette Lee, President, Magellan Travel
November 2020
Magellan Travel is pleased to announced that in conjuction with Way to Go Tours, the following locations are now open again for your vacation needs! Call us today for packages and pricing.
Belize opened October 01. Gold standard accommodations are included which follow recommended health and safety protocols.
Costa Rica is now open. for New York, New Jersey, Maine, Connecticut, New Hampshire, Vermont, Massachusetts, Rhode Island and Pennsylvania. (October 15 for Florida, Georgia and Texas, November 01 for All 50 states)
Panama opened October 12. The Country of Panama is prepared for re-opening to ensure your travel experience is remarkable. All packages abnd booking follow all recommended health and safety protocols.
October 2020
Magellan Travel is pleased to offer two new exciting travel destinations!
CANADA AND ALASKA BY DESIGN
INTRODUCING CANADA AND ALASKA RAIL VACATIONS
While the ongoing pandemic hasn't allowed us to travel,it's certainly given us time to plan. And while we daydream and begin to think of which trip will be next, for some, the choice is a rail vacation in Canada or Alaska.
For those feeling called by the soft rocking of a train and the adventure of an unfurled railway, we're pleased to introduce two new websites completely dedicated to just that: Canada Rail Vacations and Alaska Rail Vacations
Can't wait for the borders to reopen to travel? With Alaska, you don't have to. Simply fly into the last frontier and board Alaska Railroad for the adventure of a lifetime. There's no time like here and now.
The KAHALA HOTEL AND RESORT
OAHU HAWAII
HAWAII REOPENS OCTOBER 15th. With a Warm Aloha, Welcome back to Hawaii
The Kahala hotel is a five star resort located 15 minutes from Waikiki. A luxury beachfront resort on the quiet shores of Oahu is ready to meet the needs of today's travelers without sacrificing service.
Located outside busy Waikiki. The Kahala Hotel offers a secluded getaway and an unparalleled commitment to health and safety. The Kahala's accomodations offer lavish comfort, fine finishes,luxurious bathrooms and a choice of different views from scenic mountain to oceanfront. Room size is 550 square feet of living space. Award winning beach.
All of the luxury your guests expect starting at $425.00 per night with Best Available Rate.
No Resort Fees
Flexible reservations
Choose your amenities
Complimentary internet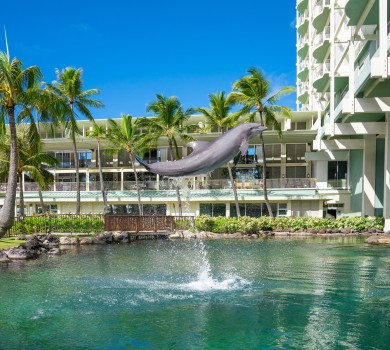 Escape to paradise and elevate life at the Kahala Hotel & Resort
The Kahala Hotel & Resort, we are diligently taking action to prevent the spread of Covid-19 in our community, and require 72 hour pre-arrival testing or completion of the 14 day mandatory quarantine prior to check- in.
FESTIVE SPACE IS AVAILABLE, MINIMUM 5 NIGHT STAY
May 2020
With the Coronavirus epidemic ongoing, we at Magellan Travel would like to wish our friends and family to remain safe and healthy during these difficult times. We remain available to assist you on any travel plans.
This month's spotlight is:
DISCOVER HOLIDAYS, CANADA AND ALASKA
Magellan Travel is teaming up with DESIGN to offer 2021 travel at 2020 rates until June 30th.
To inspire, we've featured a selection of some of the most popular trips.
Wind through Western Canada's Rocky Mountains or cruise the east coast's Cabot trail with one of our thoughtfully designed self drive tours. The accommodations, sights and activities are all included.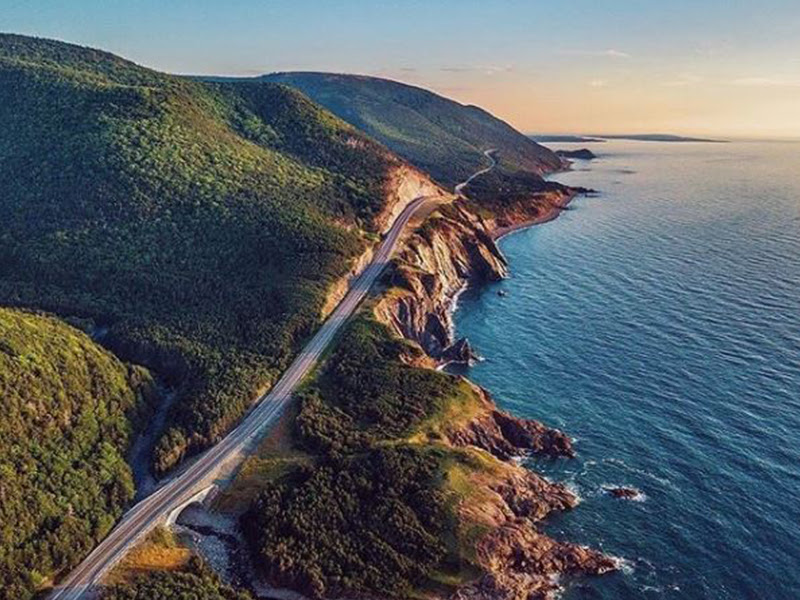 Seamlessly blended luxury with more, untouched regions. Discover whales and bears in the wild, floating lodges, safari-style outposts and more are at your fingertips.
Adventure doesn't need to be extreme, and in Canada,we'll tailor every adventure to suit your activity level. Choose between deluxe ranch stays, canoe and kayak trips,heli hiking and more.
Call us today for more details and plan an exciting journey to the wonders of North America's crown.
March 2020
Please keep up to date with the latest COVID-19 here and potential impacts on travel and safety.
January 2020
Happy New Year everyone!
This month's Destination to Consider: Alaska and Sitka!
See more in the Current Specials and Promotions page,
December 2019
This month's Destination to Consider: Iceland
November 2019
The autumn is here and with it comes the chill of an upcoming winter and the prospect of exciting vacation plans for 2020! Call today for new updates and new packages,
Janette is pleased to share some of her recent Chile memories! Go to Places You Never Thought to Visit for more photos (and more soon from Chile!) and why Chile will be one of the most wonderful additions to your Bucket List!
Safari: A World Apart
Have you ever wanted to experience the wonders of the African safari?
We live in demanding times and lead hectic lives. But there's an antidote: Safari. As Henry David Thoreau in 1854, "We need the tonic of wildness." A safari is one of the last great places on earth for serenity and splendor in the wild.
Micato Safaris, 9 times winner of Travel and Leisure Awards and Best Culinary Award by Saveur magazine, specializes in East Africa safaris. Micato is a family-owned business of the Pinto family, providing fully-escorted safaries, as well as supporting the "Send a Child to School" program through the Conde Naste 'World Savers' program.
See you on safari and and receive a special invitation to the Pinto home.
Yachting and You
Been everywhere? Done everything? Or not?!
Like all-inclusive vacations? Want a unique honeymoon? Charter a yacht!
** See the other side of the Caribbean on a Catamaran, monohull, or motor. Enjoy gourmet food with menus prepared especially for you, as well as a wine list. Enjoy the sun and swim or snorkel at / on fabulous beaches.
** Combine a Yacht experience with a resort stay! Design your vacation, any length, from 2-10 people and enjoy a totally unique, customized experience.
** Call for rates, quotes, and availability anywhere in the world!
2013 and 2014 Archive available here.
- Magellan Travel is pleased to announce that we are now affiliated with
.
Click here for their special deals!
- Magellan Travel is pleased to announce our new Wedding Registry Service! Please visit Weddings and Honeymoon Packages for more information.
- Discounts available on your Canyon Ranch resort packages!
- Please visit our many sections and suppliers, updated weekly, to find the package right for you. Don't forget to check out our cruise packages featuring group rates and upcoming promotions or call us for daily updates. Additional amenities may apply, including onboard credits!
---
About Us
Magellan Travel has provided quality service over 20 years of experience in the travel business. Our planners have traveled extensively throughout the world and can provide you expertise in a tailor-made vacation experience. Magellan Travel Ltd. is insured and certified with cruiselines, resorts, and worldwide destinations.
Janette Lee, President
Location: 36-32 Francis Lewis Blvd., Flushing, NY, 11358
Business hours: 12pm to 6pm Monday through Thursday and by appointment upon request.
Contact us via Phone: (718) 461-4000 or Email: jmag160@aol.com
---
Privacy Policy Statement
This is the web site of Magellan Travel LTD. For each visitor to our Web page, our Web server automatically recognizes no information regarding the domain or e-mail address. We collect the e-mail addresses of those who communicate with us via e-mail. The information we collect is used to respond to customer inquiries. With respect to cookies: We do not set any cookies. If you do not want to receive e-mail from us in the future, please let us know by sending us e-mail at the above address. If you supply us with your postal address on-line you will only receive the information for which you provided us your address. With respect to Ad Servers: We do not partner with or have special relationships with any ad server companies. Upon request we offer visitors the ability to have inaccuracies corrected in contact information, and communications that the consumer/visitor has directed to the site. Consumers can have this information corrected by sending us e-mail at the above address. If you feel that this site is not following its stated information policy, you may contact us at the above addresses or phone number, The DMA's Committee on Ethical Business Practices at mgoldberger@the-dma.org, state or local chapters of the Better Business Bureau.